Launch Announcement
SNACKEX 2015
ISTANBUL
10-11 JUNE
Exhibitor stand sales now open
Reserve your stand today
Floor Plan 2015    Booking Form 2015    Brochure 2015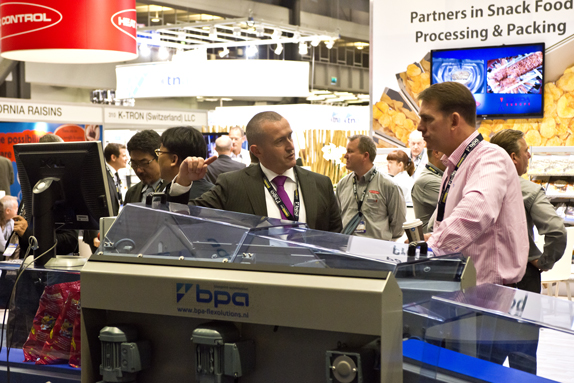 The doors have closed on a very successful SNACKEX 2013. Below is a video round up of the show and conference. Please press the play button to watch it.
Loading the player ...
SNACKEX is organised by the European Snacks Association (ESA) and is the only savoury snack and snack nuts event in Europe serving as the pre-eminent business meeting place for the whole industry. SNACKEX brings together all stages of the demand and supply chain providing a unique opportunity to buy, sell and network with top management, qualified buyers and key decision-makers. Attendees have numerous opportunities to interact with peers and like-minded individuals from around the world both at the exhibition and during the social functions which are an integral part of the event.
For more information on exhibiting or attending SNACKEX 2015, please
CALL +44(20) 7420 7220 / FAX +44(20) 7420 7221 / EMAIL esa@esa.org.uk