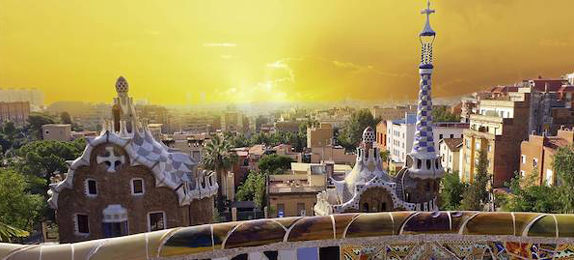 Situated in Catalonia, a 1,000-year-old region between the Pyrenee mountains and the Mediterranean Sea, Barcelona is arguably the most sophisticated and stylish city in Spain.
Barcelona occupies a leading position in the international league table of cities. Its culture, food, architecture, art, creativity, dynamism and business drive combine to make the city one of the most exciting, multinational cities in the world.
Blessed also with good transportation links and an intrinsically international outlook, Barcelona has a deeply rooted tradition as a city of trade fairs and congresses which has propelled it to an outstanding position on the global stage.
Great weather, world-class accommodations, inspiring modernist architecture, a captivating old quarter, fine restaurants and superb nightlife make Barcelona the right destination for SNACKEX.
The monumental cathedral 'El Temple Expiatori de la Sagrada Família' is the Catalan architect's, Anton Gaudí, most famous work - the finest example of his visionary genius, and a world-wide icon for Barcelona.

Gaudí began work in 1883 on the site of a previous neo-Gothic project and dedicated the last years of his life to this monumental work, which continues today long after his death.


Today the Plaça de la Sagrada Família is one of Barcelona's biggest tourist attractions.
Here are some useful websites for some favourite things do and places to see in Barcelona to help you make the most of your visit to SNACKEX!



Download Barcelona metro (subway) map